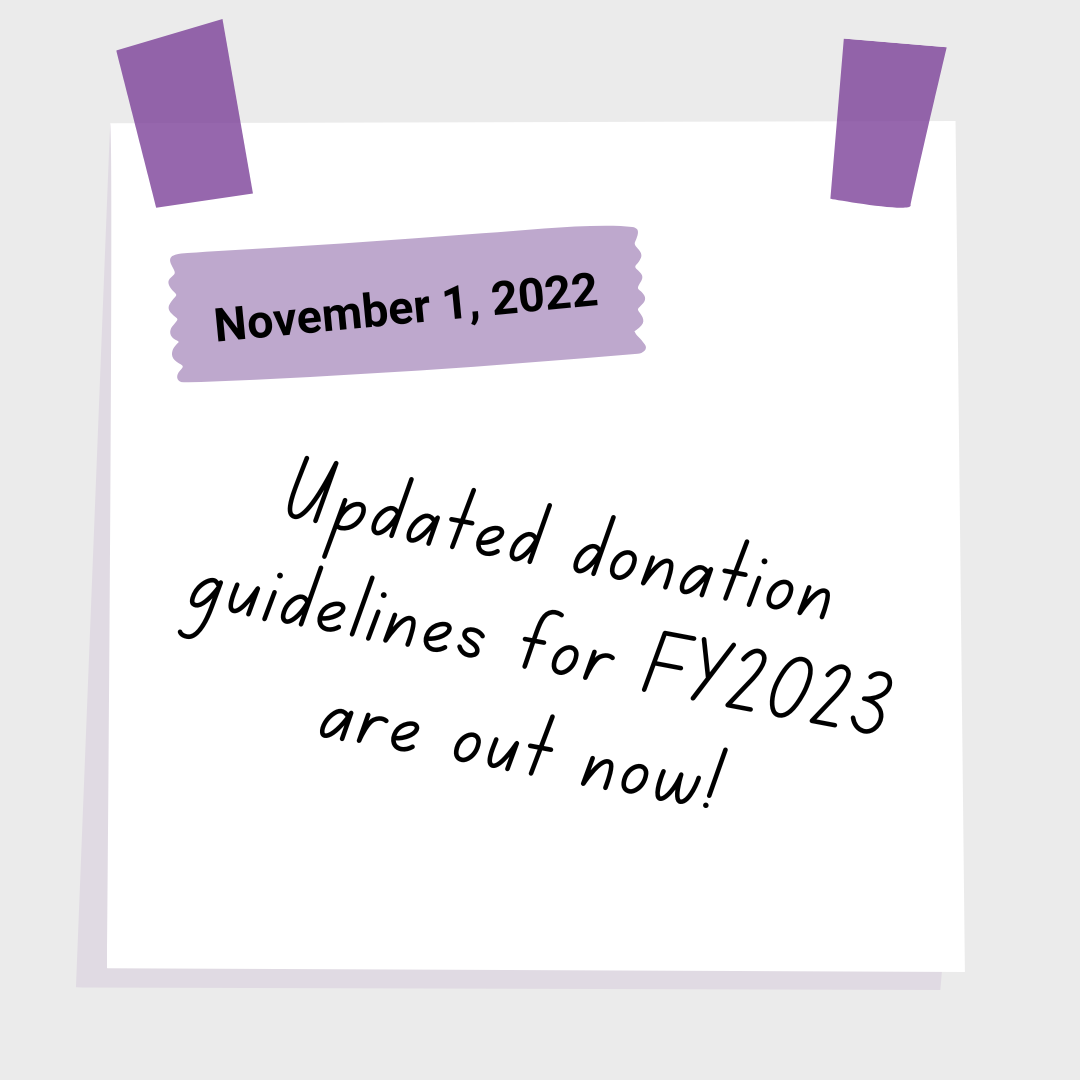 Every year, we update our list of what we can and cannot accept to better serve our clients. Feedback given throughout the year from volunteers, donors, and clients are compiled into a survey along with the option to add additional ideas. The survey is sent to several dozen individuals with a wide range of roles in the organization to ensure all perspectives are accounted for. As a democratic process, majority vote determines if a change is implemented except in the rare event that there is a safety or operational concern. The updated donation guidelines take effect November 1st. Check out our 2023 list now!
Additions:
"Makeup" Vanities – In other words, a vanity you'd use in a bedroom, not a bathroom vanity. We've noticed these are popular with clients.
King Size Sheets & Blankets – While we don't offer king size beds to clients, we do not get enough full and queen size linens. King size linens can fit over a smaller bed, expanding what we offer to clients.
Any Small Kitchen Appliances (except Keurig's) – Previously, we restricted what we could take to a specific list with the intention to offer only the most practical options. However, our appliance inventory was regularly low. We're expanding our list to include any small countertop appliance except Keurig's. We still do not accept wall-mounted microwaves, refrigerators, dryers, and other large appliance. 
Hangers – Hangers are useful when there is limited drawer space.
Removed:
Ironing Boards – While we've provided an ironing board to every client that requested an iron, we have accumulated a lot of ironing boards. To prevent being further overwhelmed by our inventory of ironing boards, we're pausing accepting these.
Questions? Contact our Operations Manager.