Our Team
This excludes our many dedicated volunteers that work countless hours every week to make our mission possible.
Ron Yates
Co-founder & Chairman
Ron Yates is the retired CEO of the Walchem Group, a consortium of 3 manufacturing companies with a broad range of products in chemical pumps, analytical instruments, and chemical containment tanks. Prior to joining Walchem in 1984, he held various management positions in the manufacturing industry. Ron also spent five years as a Naval officer in nuclear submarines. He has over 40 years of experience as a volunteer with non-profit organizations focused on social justice issues and poverty. He received B.S. and B.S.E.E. degrees from Trinity College in Hartford and an M.B.A. from the Amos Tuck School at Dartmouth.
---
Doug Marshall
Co-founder & President
Doug Marshall is a Market Executive and Co-Head of the For-Profit Healthcare Commercial Banking Team at Bank of America Merrill Lynch. In this role, he is responsible for leading the group in expanding the healthcare portfolio across the United States. His team focuses on serving the banking needs of companies in the biotechnology, medical device, healthcare IT, pharmaceutical services, and healthcare services sectors. He has more than 25 years of experience in a variety of roles in the banking industry. Doug earned a B.A. in Finance with a minor in International Studies from Babson College and an M.B.A. from Boston University Graduate School of Management.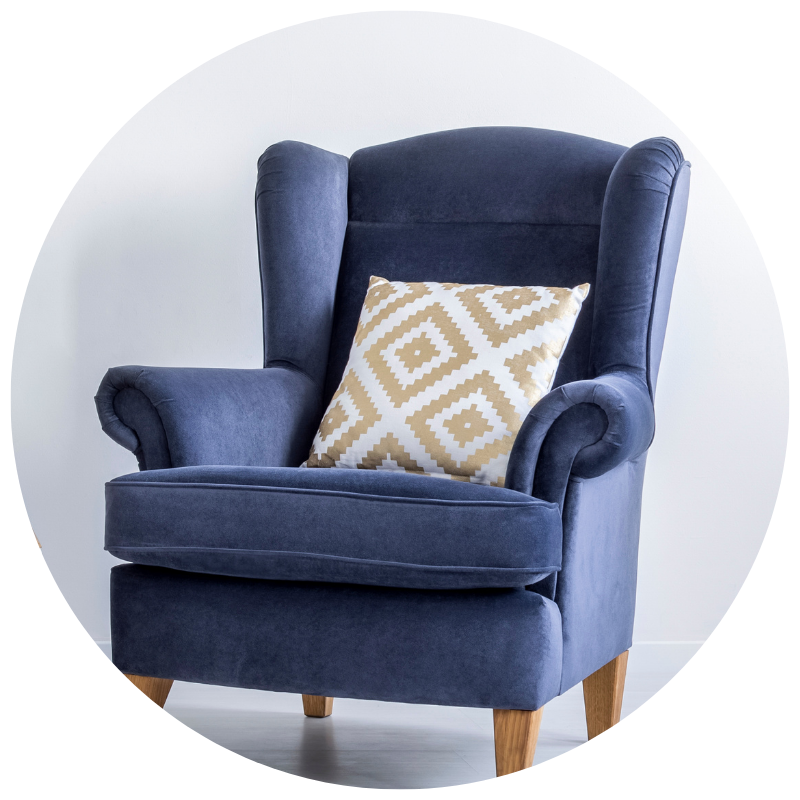 Kevin Brown
Treasurer
Kevin Brown is the CFO/Founder of Stack Education, creating innovation economy programming for Higher Education. He also is the CFO of Social Fulcrum, a digital marketing agency in the Boston area. He has been a CFO for over 20 years with several companies ranging from early stage to multi-national. In addition, he is currently a Sharon Education Foundation board member and a restaurateur.
---
Laura Cromarty
Laura Cromarty was a volunteer Site Manager with South Shore Habitat for Humanity (SSHFH) and a past member of a Local Partnership Committee working to identify potential building sites for SSHFH. She has volunteered with Cradles to Crayons and is currently Operations Manager for New Life in a voluntary capacity. Her business experience includes roles as a Financial Reporting Assistant and a Client Relations Manager for the Boston Company, focusing on large corporate, union and government pension funds. She received a B.A. from Colgate University and MBA from Boston University.
---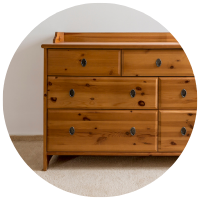 Trystan O'Leary
Began her career as a lawyer in Civil Litigation at Dorsey & Whitney after graduating from the University of Iowa Law School in 2000 and Middlebury College in 1995. After several years in a traditional legal career, she joined a policy institute designed to serve and promote the employment needs of people with disabilities. During that time, she worked with state and federal government agencies, directors of workforce investment centers, and members of her team on grant writing, site visits, the evaluation and administration of federal and state programs, and the creation of plans to improve access and opportunities for success among their target populations.
During the past ten years, her work has been entirely volunteer-based. As part of the Holliston Newcomers, she chaired the committee that collaborated with the local Food Pantry to provide Thanksgiving meals and holiday gifts, served on the Community Investment Committee to evaluate and award community grants, and oversaw membership outreach and hospitality for fundraising functions. She served as the treasurer on a campaign for State Representative, as well for Holliston Youth Baseball. In Holliston, she served as a room parent every year and worked with the administration to develop a community program that provides financial resources for students in need. After moving to Wayland in 2015, she became active in fundraising activities for the PTO and served as the chair of the Book Fair Committee. In addition, she is a board member of the Wayland Public School Foundation serving on several committees that organize fundraising events, including a town-wide spelling bee and an annual party with an auction event.
Lisa Doo
Lisa Doo, CPA, began her career at Price Waterhouse Coopers where she left as a senior manager. She continued her career at EMC Corporation where she was a business manager for the European Sales Operations. She received a B.A. in Economics from College of the Holy Cross and a M.S. in Accounting and M.B.A. both from Northeastern University.
After having her three children, she retired from corporate life and followed her passion to volunteer and lead – serving as Co-chairperson for the Fisher School Math and Science night, Fisher School math tutor and room parent, Chairperson for Boston Children's Annual Moyamoya Disease Fundraiser, Co-President of the Xaverian Brothers High School Parent Council, Wimbledon 109 Tennis Club Board, Pet Therapy Dog Handler, St. Timothy Church Catechist, and Bishop Feehan High School Parent Volunteer Coordinator. In her free time, she enjoys playing tennis and was a member of the USTA 4.0 team representing New England at Nationals in 2019.
---
Todd Drometer
Todd Drometer is Lead Executive Partner – East at AMN Leadership Solutions (Executive and Physician Leadership Search – formerly Phillips DiPisa). Todd's background combines strong experience in healthcare executive search with distinguished work in healthcare consulting. Joining AMN (formerly Phillips, DiPisa & Associates) in 2013, Todd has extensive experience conducting senior-level searches for the array of health-related entities, from academic medical centers, to community hospitals, hospital systems, medical groups, and payors. In addition to a deep knowledge of general healthcare operations, he possesses special expertise in analytics and IT; this focus has enabled him to identify and recruit those leaders who can best succeed in today's metrics-driven healthcare environment.
Prior to joining AMN, Todd served as a key member of Russell Reynolds Associates' Health Services Practice. Before beginning his executive search career, he worked for 18 years in healthcare consulting, specializing in risk management, finance, and operations. At Arthur Andersen he was a member of the firm's Healthcare Business Consulting Practice, and later, he was a Managing Director and Leader of the Northeast Healthcare Industry Practice for Marsh, a leading international insurance services firm.
Todd has a B.A. in Economics from Hamilton College in Clinton, NY, and an M.S. in Accounting from the Barney School of Business at the University of Hartford in West Hartford, CT. Todd is also a C.P.A. (inactive).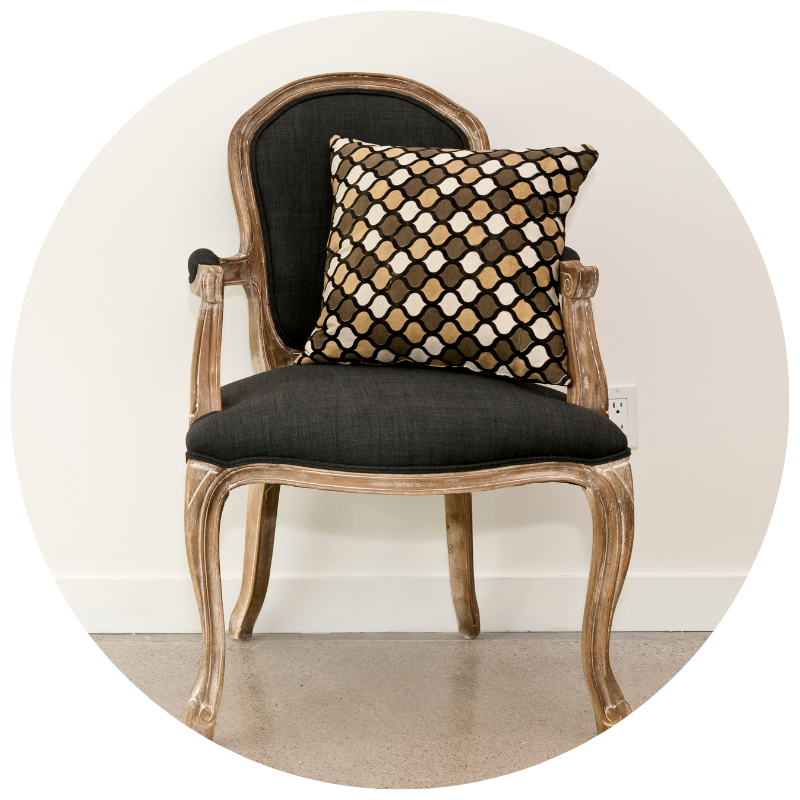 Marianne Phillips
Marianne began her banking career at Chase Manhattan Bank working in a variety of financial positions in New York, Connecticut and London. Her focus was concentrated in financial and management accounting in several lines of business, international banking and corporate budgeting and reporting. After 15 years with Chase, Marianne relocated to the Boston area and managed customer profitability at State Street Corporation for four years. In 2000, Marianne redirected her professional skills to philanthropic interests in her community, church and charitable organizations. She has held numerous positions in the Medfield Public School parent organizations and administrative advisory councils. Marianne managed the finances for the Medfield Foundation Angel Run for many years and created the Medfield Foundation Youth Leadership program. She has dedicated many hou
rs to supporting veterans living at The New England Center and Home for Veterans including annual fundraising and serving meals. Marianne has been on the Board of The Father John Foundation supporting the deaf, handicapped and homeless. Prior to joining the Board at New Life, she has volunteered at the furniture bank in a variety of roles including data analytics, client hosting and writing grant applications.
Marianne earned a B.S. in Business Administration from the University of Scranton and an M.B.A. from Pace University with a concentration in Accounting.
---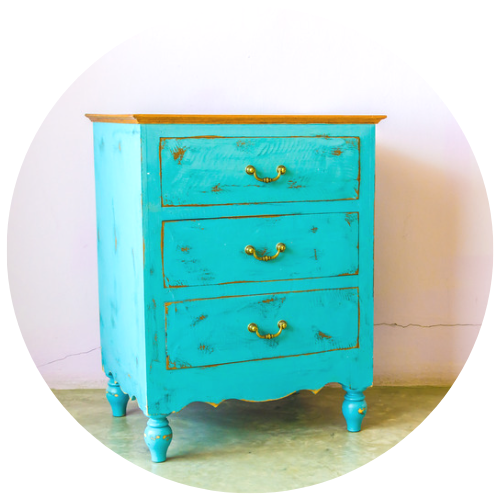 Wendy Greaves
Wendy is a recently retired talent management professional with experience in leadership development and organization effectiveness, which includes executive succession planning and global performance management projects. She is a certified change management practitioner and trained executive leadership coach who has partnered with many leaders to increase their job performance and leadership effectiveness.
After relocating to the Boston area from the Midwest in 1998 with her husband and three children, she became an active volunteer and leader in the Medfield High School Boosters, the All-Night Graduation Party, and the United Church of Christ Medfield. She has a passion for serving the homeless and helped establish the UCC Church's Soup to Go ministry that has served homemade soup and sandwiches twice monthly at the Woods Mullen Women's shelter in Boston for over 10 years. Wendy has been involved with New Life since its inception, serves on the New Life outreach and warehouse committees and enjoys volunteering at the Donation Center.
Paul Silva
Paul is an experienced biotechnology executive whoretired from Vertex Pharmaceuticals in April 2021 where he was a member of the Operating Committee that is responsible for the execution and delivery of the company's strategy. Starting in 2007 with 20 employees focused on Vertex's accounting and compliance requirements, Paul built a 150 person team that supported the strategic objectives of a complex multinational biotechnology company with multiple products and a broad pipeline.  He applied his deep understanding of accounting principles, governance and internal controls and worked collaboratively with Vertex's executive team, audit committee and auditors to ensure the quality and accurateness of Vertex's financial statements.  In addition, his teams have been responsible for executing Vertex's capital allocation initiatives, global tax planning, strategic sourcing and process improvement programs and supporting business development activities and integration efforts.  Paul was an inaugural Board Member of The Vertex Foundation.  The foundation was established to improve the lives of people with serious diseases and in its communities through education, innovation and health programs.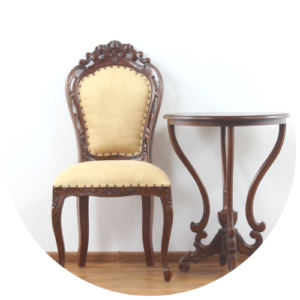 Prior to joining Vertex, Paul held positions at Iron Mountain, Thermo Electron (Fisher Scientific) and Andersen LLP. He is an advocate for diversity and inclusion, and was the founding executive sponsor of "PRIDE," a Vertex employee network devoted to the advancement of LGBTQ+ employees.  Paul is currently services on the board of Nurix Therapeutics.  He graduated from Assumption University in Worcester, Massachusetts and lives in Hopkinton, Massachusetts with his husband and two children.