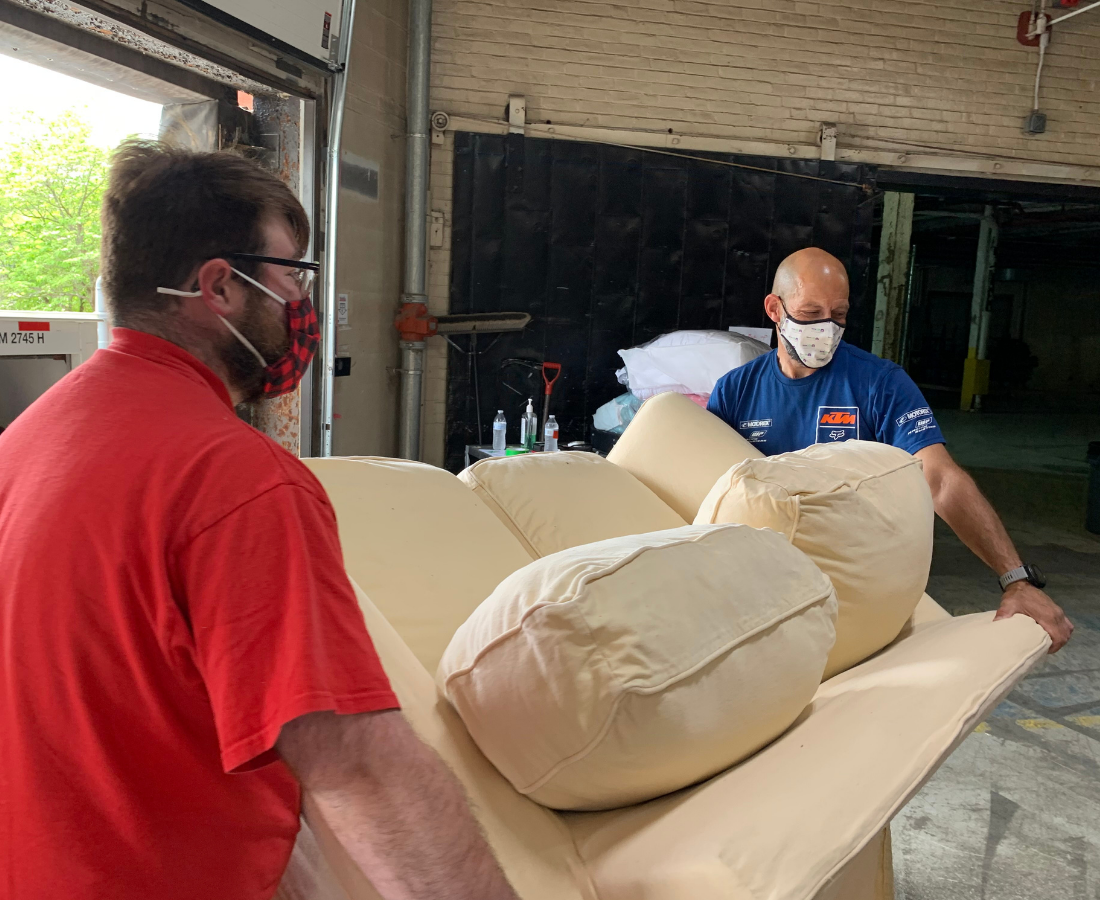 Employment
Though New Life is a volunteer-driven organization, we occasionally are looking to expand our team of employees.
Volunteer and Development Coordinator
New Life Furniture Bank of MA (New Life) is a volunteer-driven organization making high-quality gently-used furniture and household essentials available to individuals and families transitioning out of homelessness, escaping domestic violence and victims of fire.
The Volunteer and Development Coordinator is a critical position in recruiting, scheduling and stewarding volunteers' and supporters' journeys in New Life.
---
Core Responsibilities
Volunteer
Work with the Executive Director and key volunteers to develop and implement a comprehensive recruitment plan to attract new volunteers and groups.
Ensure minimum staffing for all shifts and special events by scheduling volunteers and filling in last-minute vacancies.
Coordinate the scheduling and activities of volunteergroups.
Manage and maintain all volunteer records.
Implement an innovative retention program
Development
Provide administrative support as needed on all fundraising initiatives, including campaigns, special appeals, cultivation events, and in-kind solicitations.
Work with grants team to conduct preliminary research on grants.
Help maintain the data accuracy databases. Clean the databases regularly.
---
Qualifications
Understand and embrace New Life's mission andvalues
Well-organized, detail-oriented, outgoing, and self-starting
Excellent public speaking, presentation, and written communication skills
A bachelor's degree or equivalent and at least five years of development experience
Proficiency with MS Office and databasemanagement.
Ability to understand, motivate, and encourage others to realize theirpotential.
Ability to work periodic weekend or evening hours
Perform other tasks as needed
Reports to: Executive Director
Location: Walpole, MA
Full-time - 40 hours per week – On-site
---
New Life is an Equal Opportunity employer committed to a diverse and inclusive workforce. We believe that our team must reflect the diversity of the families we serve and that a diverse team where everyone feels comfortable being themselves will be a long-term advantage. We actively seek out diversity and do not discriminate on the basis of race, religion, color, national origin, gender identity, sexual orientation, age, marital status, veteran status, or disability.