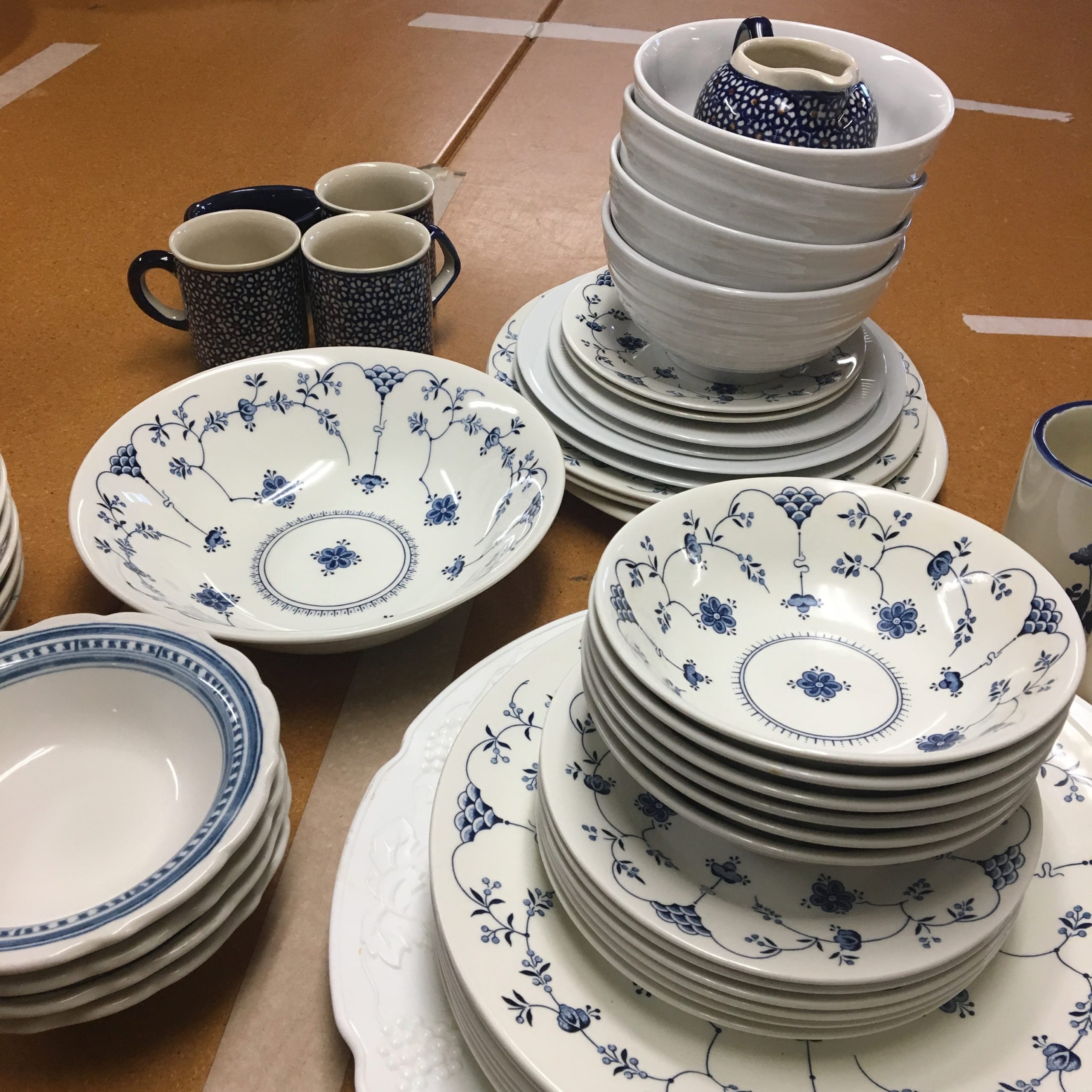 What We Accept
Updated March 2023
Effective April 1, 2023
New Life will only be accepting beds at drop-off on the last Saturday of the month or anytime from pickups.

Mattresses and box springs will not be accepted on any other drop-off days.

A fee of $40 per mattress or box spring will be required regardless of size and condition to cover the cost of sanitization and bagging.

For those requesting a pickup, the fee will only apply

to pickup requests submitted April 1st or later.

First Drop-off Collection: April 29
Size & Weight
---
We can only accept furniture can fit in a small apartment and be carried up a narrow staircase.
Condition
---
To treat our clients with dignity and respect, we cannot accept items that are stained, worn out, missing parts, or damaged in any way. We do not have the resources to repair furniture, while disposing of items comes at a cost that takes away from our ability to serve clients.
Right of Refusal
---
We will inspect items before accepting andreserve the right to refuse anything unsuitable for our clients.
If on a mobile device, scroll past the categories to see the list for the category you selected.
Furniture

---

We can accept:

Twin, Twin XL, Full, a Queen Mattress, Box Springs, & Metal Harvard Bed Frames
Dressers

| 6' width max

Couches & Sectionals

| 7' width, 2 sections max

Ottomans
TV Stands

| no large entertainment centers

Upholstered Chairs & Recliners
Rockers & Gliders
Coffee & Side Tables
Dining Tables

| 5' length max excluding extra leaves

Counter/Bar Stools
Sets of Dining Chairs

| 2+ chairs

Desk Chairs
Bookcases

| 6' height max

Small Cabinets

| no metal/filing cabinets

Small Desks

| 4' width max

Standing Coat Racks
"Makeup" Vanities

---

WE CANNOT ACCEPT:

King Size Mattresses, Box Springs, & Bed Frames
Bunk, Loft, Platform, & Motorized/Sleep Number Beds
Futons & Air Mattresses
Headboards & Footboards
Wooden Bed Frames
Infant/Children's Furniture

| cribs, highchairs, activity tables, etc.

Wardrobes
Sleeper Sofas
Recliner Sofas
Beanbags
Display Cabinets & Hutches
Drafting Tables
Metal Cabinets
Wall-mounted Cabinets, Shelves, & Hooks
Outdoor Furniture

Kitchen Items

---

We can accept:

Microwave-safe Plates, Bowls, Mugs, & Serveware

| no logos, China, melamine, or plastic

Glass Drinking Cups

| no logos, barware, or stemware

Silverware & Knives
Pots & Pans
Cooking & Baking Utensils
Bakeware
Mixing Bowls

| no plastic

Small Kitchen Organization

| drawer organizers, glass food storage, paper towel holders, etc.

Dish Drying Racks

| no plastic

---

WE CANNOT ACCEPT:

Wine Racks
Any Plastic

| Tupperware, etc.

Punch Bowls & Dispensers

Linens

---

We can accept:

Any Size Sheets, Pillowcases, Blankets, & Comforters
Throw Blankets
Bath, Hand, & Face Towels
Kitchen & Dish Towels
New Shower Curtains & Liners
Placemats & Tablecloths
Pot Holders & Trivets

---

WE CANNOT ACCEPT:

Crib Bedding
Bed Pillows
Pillow Shams
Bed Skirts
Mattress Toppers & Covers
Duvet Covers
Electric Blankets
Beach Towels
Curtains & Curtain Rods

Small Appliances & Electronics

Small Appliances & Electronics

---

We can accept:

Small Kitchen Appliances | coffee makers, toasters, mixers, etc.; no Keurig's
Fans
Irons
Lamps
Bagless Vacuum Cleaners

| no robots

Small Clocks

---

WE CANNOT ACCEPT:

Large Appliances

| mini fridges, built-in microwaves, dryers, etc.

Catering Equipment

| warming trays, coffee urns, etc.

Dehumidifiers & Humidifiers
Heaters
Air Conditioners
Air Purifiers
Steam Mops
Sewing Machines
Personal Care Appliances
Entertainment Electronics t

| TVs, DVD players, radios, etc.

Tech Equipment

| computers, tablets, printers, modems, etc.

Miscellaneous

---

We can accept:

Mirrors & Framed Wall Art

| 3' x 2' max, lightweight enough to be hung with adhesive strips/small nails

Laundry Baskets & Hampers
Rugs

| 6' wide max when rolled up, can be longer lengthwise

Storage Bins
Indoor Trash Bins
Hangers

---

WE CANNOT ACCEPT:

Auto Supplies
Baby/Children's Equipment
Decorative Objects

| plants, candles, vases, etc.

Exercise, Sports, & Outdoor Equipment
Fireplace Tools
Building Materials | plumbing, carpet remnants, wood, etc.
Food
Holiday Decor
Ironing Boards
Medical Equipment
Musical Instruments
Cleaning Supplies
Clothes
Pet Supplies
Suitcases
Toys