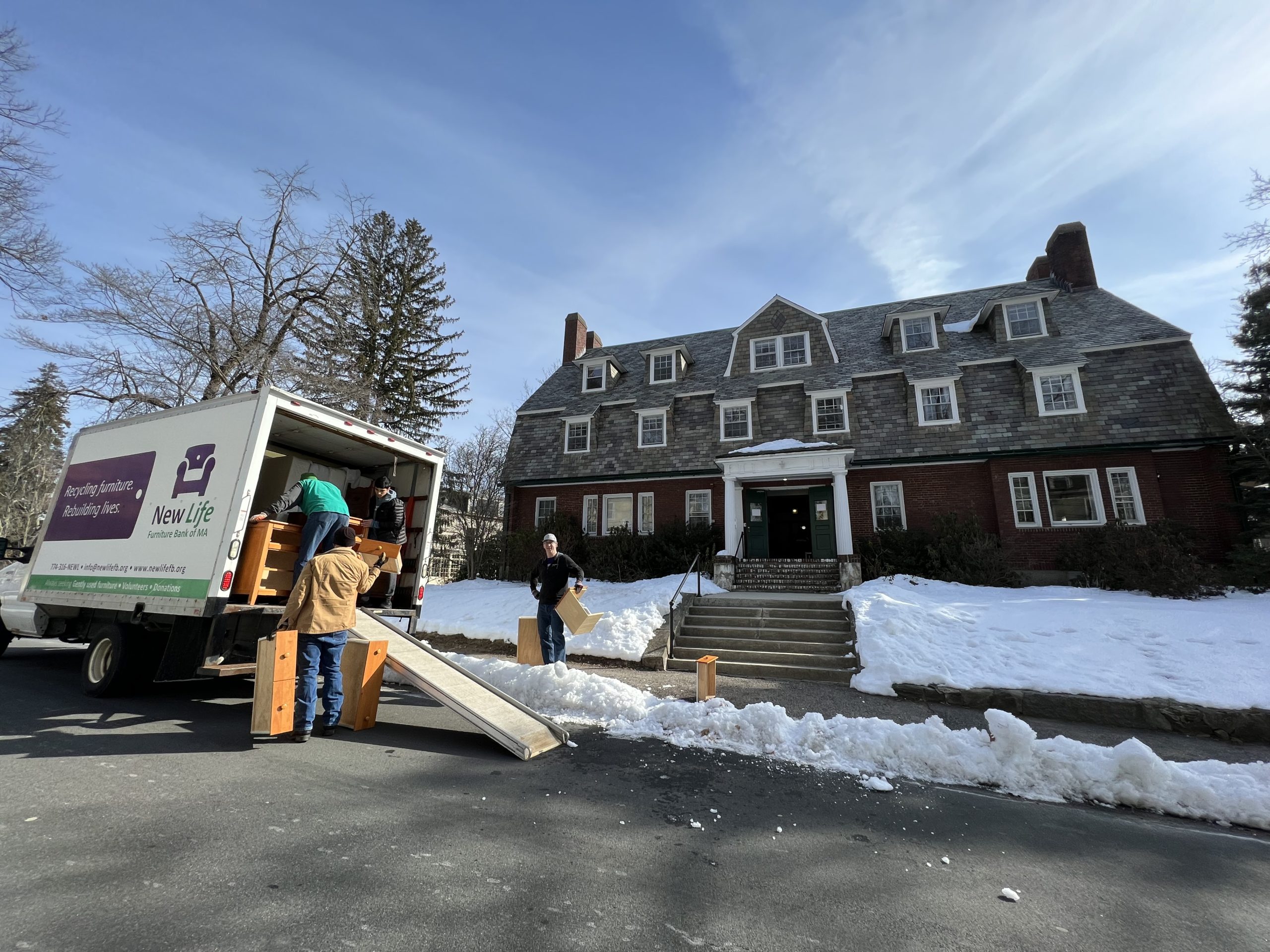 Schedule a Pickup
Please note the lead time is 3-5 weeks depending on location and pickup size.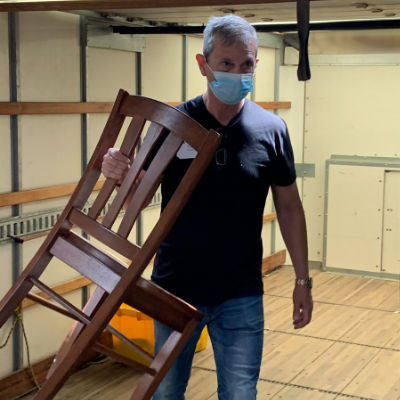 Pickup Area
We pick up in Canton, Dedham, Dover, Foxboro, Framingham, Medfield, Millis, Natick, Needham, Norfolk, Norwood, Sharon, Sherborn, Walpole, Wayland, Weston, Westwood, and Wellesley.
Minimum Pickup Size
Due to high demand, we require a minimum of THREE furniture items.
What We Accept
Before submitting a request, carefully review What We Accept for a list of items we need and those we cannot take.
---
Sliding Fee
We charge a sliding scale fee for this service to cover the cost of running our truck. Please consider giving more to ensure we can continue to provide furniture and household goods to people transitioning from homelessness. Payment is expected in advance online or by check/cash at the time of your pickup.
How to Pay | You can pay online (link provided in confirmation email) or by providing a check made to New Life Furniture Bank of MA to our truck crew.
$50 Outside
Furniture is outside, in the garage, on the porch, or in your driveway
$100.00 First Floor
Furniture is inside on the first floor
$150 Upstairs/Downstairs
Furniture is on an upstairs or basement level, even if there's an elevator
$200 Large Pickup
There are more than 10 furniture items (dining table and chair set counts as 1 item)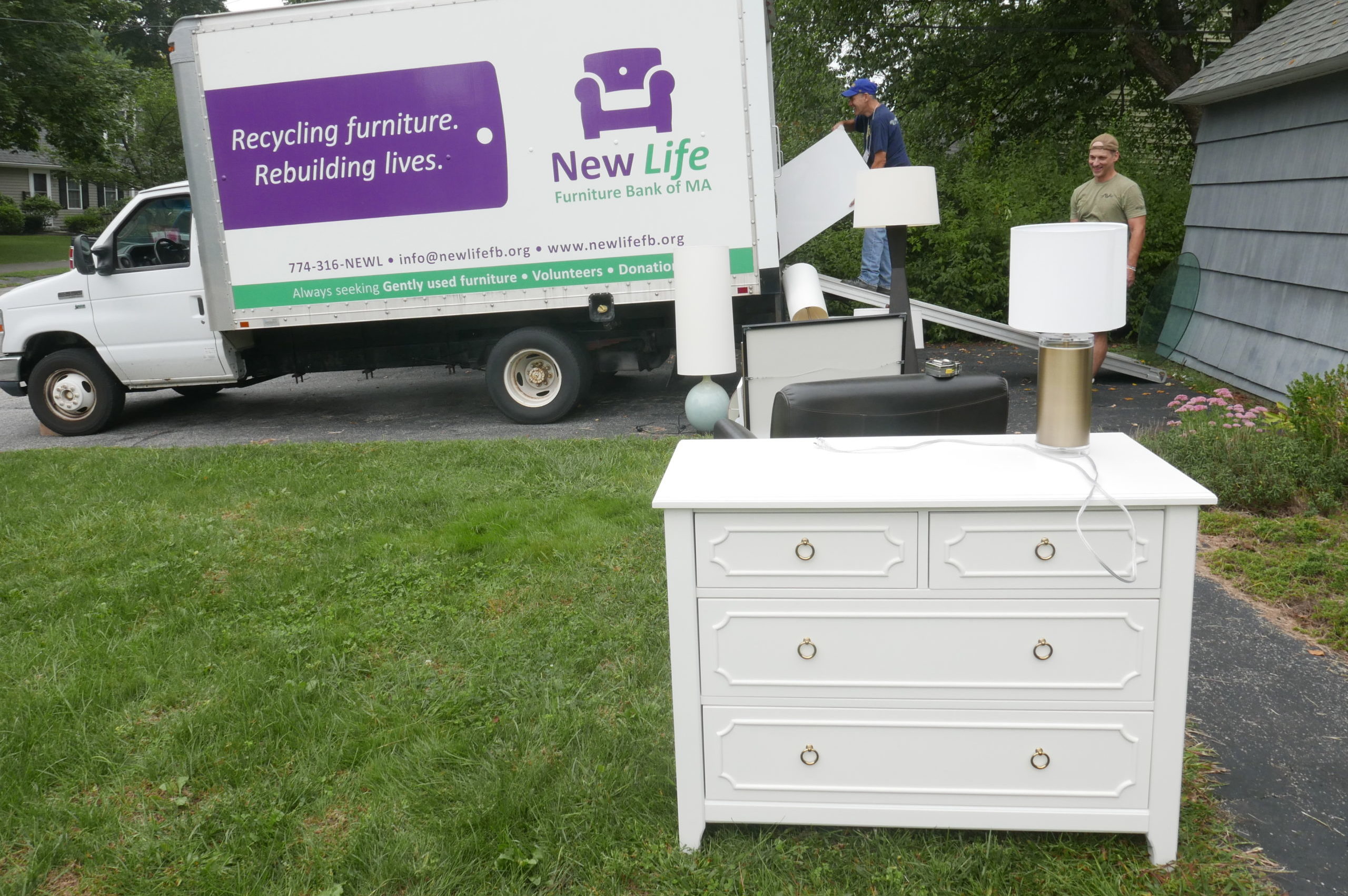 1. You will receive an email upon successful submission.
Check your spam/junk folder if it's not in your inbox. If there is still no email, your request didn't go through.
2. Someone from our team will send you a pickup offer for the earliest available date within a few business days.
3. Once confirmed, we will send you a confirmation.
You will receive a reminder email a couple of days prior to your pickup. Pay in advance to save time or at the time of the pickup.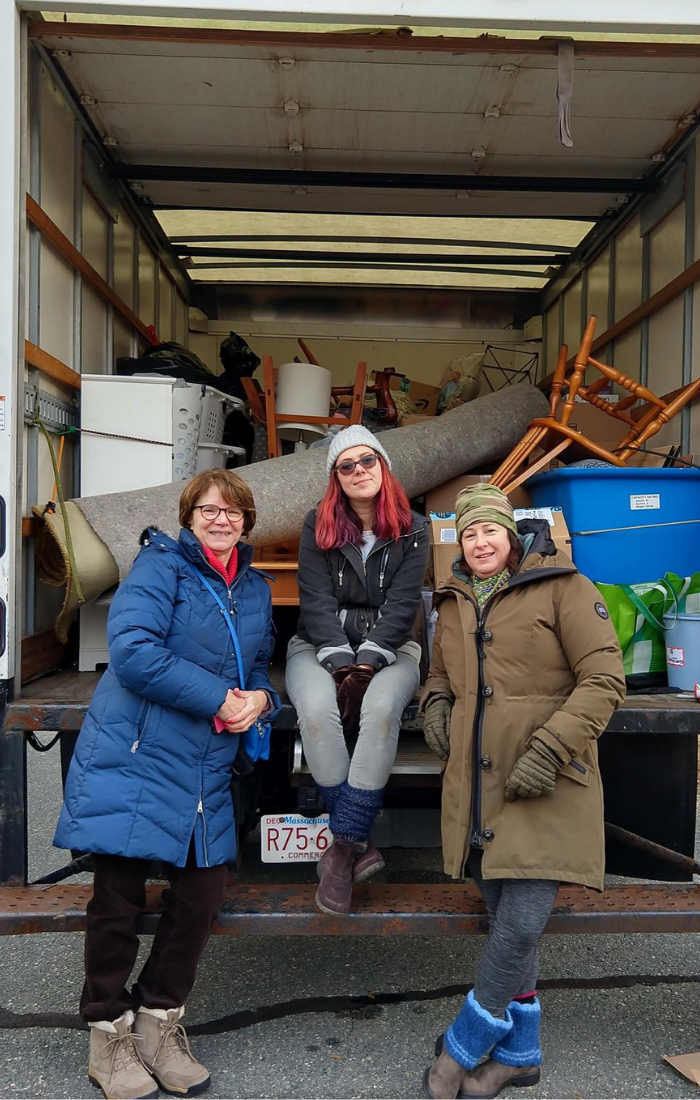 Frequently Asked Questions
How long before New Life can pickup?
The lead time is up to a month out, but depends on fluctuating demand and location. If you have a small local pickup, it may be sooner. We will do our best to honor preferred dates and schedule on the earliest route available.
What are your pickup days?
We run the truck on Wednesday and Friday mornings typically.
Can I add more items to my pickup request?
Please reply to any of the emails we have sent before your scheduled pickup with the additional items.
Without sufficient notice, we cannot guarantee that we will be able to accept the additional items because we develop our routes based on location and quantity. If we take additional items not mentioned on the original request or email updates, it may affect other donors on the route and increase the time required by our volunteers.