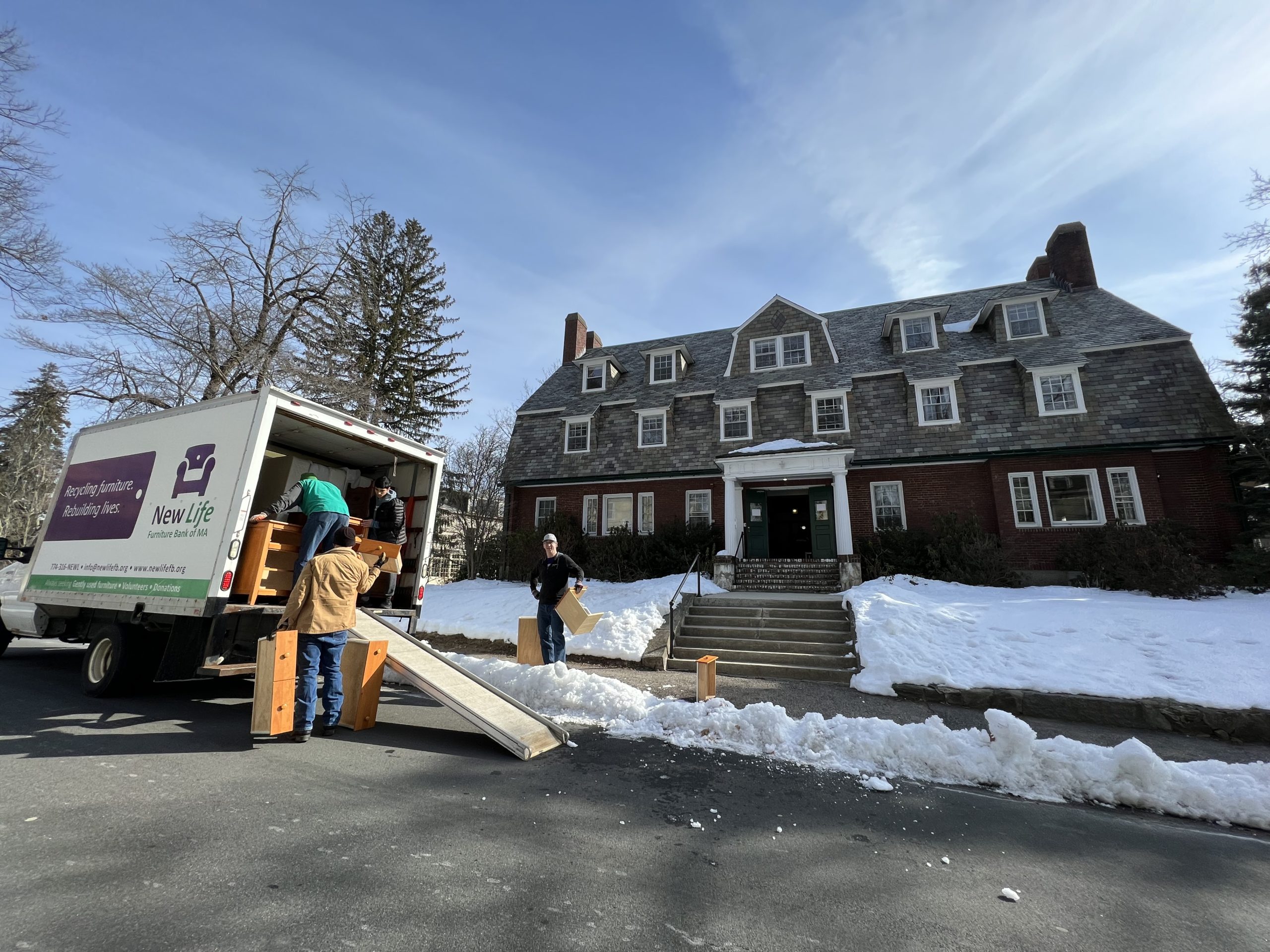 Schedule a Pickup
Due to overwhelming demand and the labor shortage, New Life is pausing scheduling standard pickups. Existing pickup requests will be contacted as soon as possible. Please consider using our priority pickup service with our moving partner. More info below.
What We Accept
Before submitting a request below, carefully review What We Accept for a list of items we need and those we cannot take. New Life reserves the right to refuse anything deemed unsuitable for clients.
Lead Time

1-3 days

Minimum Pickup Size

None

Pickup Area

Unlimited

---

Market Rate Fee Structure

As a for-profit company separate from New Life, Limitless Moving charges market rate fees. Additional charges may apply for disposing of items that New Life cannot accept. The structure outlined below is to give an estimate. Quotes, additional fees for disposal, and other payment are handled independently by Limitless Moving,
OPTION TWO

Priority Pickup

Limitless Moving, a trusted independent moving company, will pick up your items. With market rate fees, they have the resources to come in a shorter time frame and pickup from anywhere.
$150 Baseline
This covers transportation, scheduling, and other fees involved with operating a moving company.
$10 Bags/Boxes
e.g. linens, artwork, kitchenware, lamps
$20 Medium Items
Can be carried by 1 person
e.g. chairs, side tables
$30 Large Items
Can be carried by 2 people without equipment
e.g. dressers, couches, upholstered chairs
$60 X-Large Items
Can be moved by 2+ people with equipment
e.g. sectionals
New Life is not accepting pickup requests at this time due to overwhelming demand and labor shortages.
Pickup Area
Canton, Dedham, Dover, Foxboro, Medfield, Millis, Natick, Needham, Norfolk, Norwood, Sharon, Sherborn, Walpole, Wayland, Westwood, Wellesley
---
Sliding Scale Fee
We charge a sliding scale fee. Please consider giving more to ensure we can continue to provide furniture and household goods to people transitioning from homelessness. Payment is expected in advance online or by check/cash at the time of your pickup.
How to Pay | You can pay online (link provided in confirmation email) or by providing a check made to New Life Furniture Bank of MA to our truck crew.
OPTION ONE

Standard Pickup

The New Life team will pick up your items. As a volunteer-led organization, we have limited resources. We offer a lower fee that barely cover costs of running our truck, but a longer lead time.
$50 Outside
Furniture is outside, in the garage, on the porch, or in your driveway
$100 First Floor
Furniture is inside on the first floor
$150 Upstairs/Downstairs
Furniture is on an upstairs or basement level, even if there's an elevator
$200 Large Pickup
There are more than 10 furniture items (dining table and chair set counts as 1 item)