Schedule a Pickup
Before submitting a request, review the information below about cost, what we accept, and pickup size.
access our request form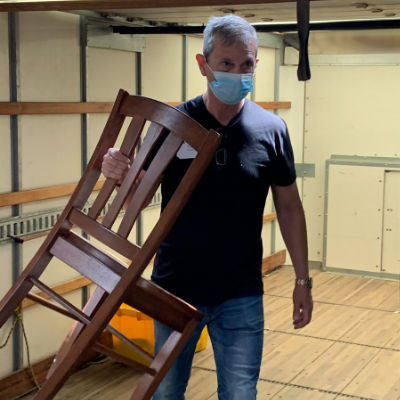 Pickup area
We pick up from Canton, Dedham, Dover, Foxboro, Framingham (NEW), Medfield, Millis, Natick, Needham, Norfolk, Norwood, Sharon, Sherborn, Walpole, Wayland (NEW), Weston (NEW), Westwood, and Wellesley.
Minimum pickup size
We require a minimum of ONE furniture item.
What we can accept
Before submitting a request, carefully review What We Accept for a list of items we need and those we cannot take.
---
Donation Fee
We charge for this service to cover the cost of running our truck. Please consider donating more to ensure we can continue to provide furniture and household goods to people transitioning from homelessness.
$50 Outside
Furniture is outside, in the garage, on the porch, or in your driveway
$100.00 First Floor
Furniture is inside on the first floor
$150 Upstairs/Downstairs
Furniture is on the second floor or basement level
$200 Large Pickup
There are more than 10 furniture items (dining table and chair set counts as 1 item)
Frequently Asked Questions
How long before New Life can pickup?
The lead time is roughly 2-4 weeks, but due to demand it may be longer. If you have enough furniture to fill the truck, lead time may be shorter.
How long before you hear from us?
We do our best to respond to every inquiry as soon as possible. We request your patience.
What are your pickup days?
We run the truck on Wednesdays and Saturdays.
Can I add more items to my pickup request?
Yes, please email pickup@newlifefb.org before your scheduled pickup with the additional items. If not alerted prior to pick up, we cannot guarantee that we will be able to accept the additional items. We develop our routes based on location and quantity. If we take additional items not mentioned on the original request or email updates, it may affect other donors on the route and increase the time required by our volunteers.