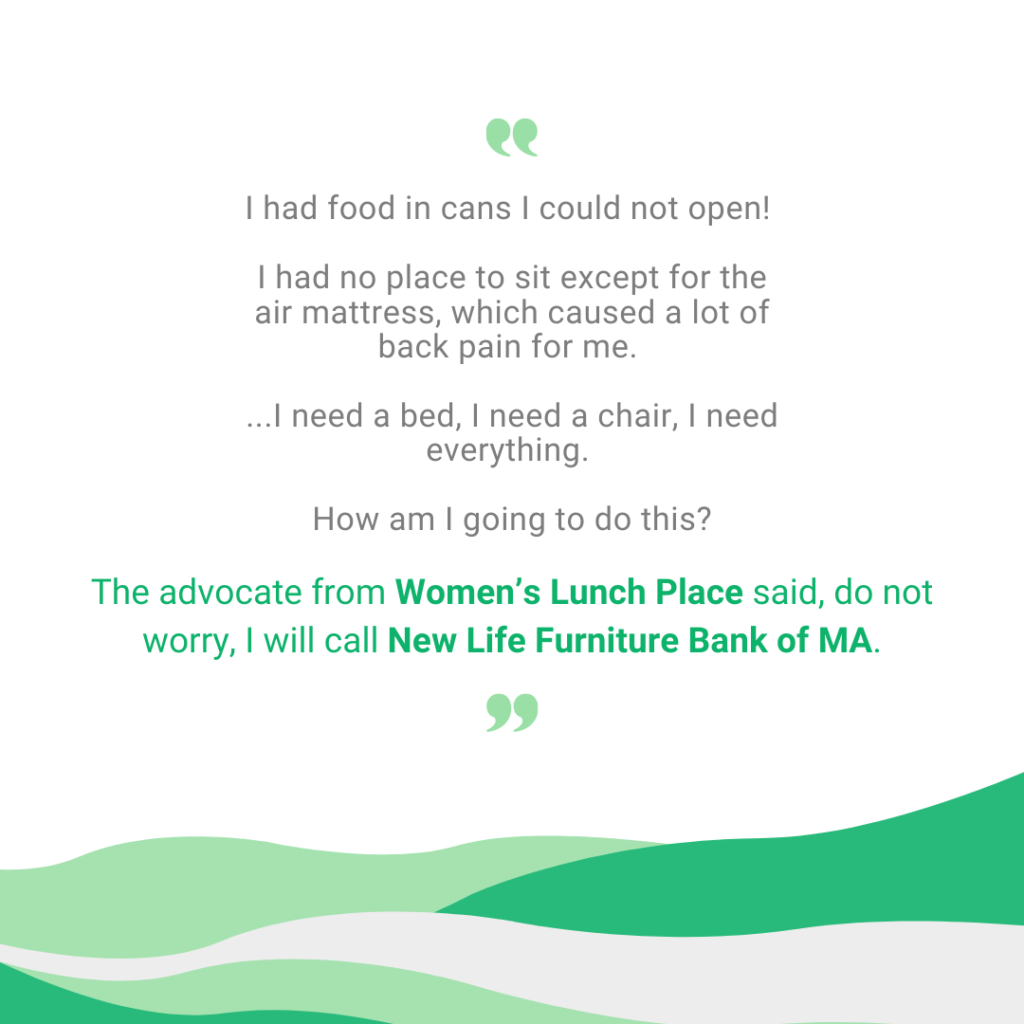 Read this message of gratitude from a recent client. Parts have been edited for clarity.
"I am writing to let you know how grateful I am to new life furniture and all your wonderful volunteers. Through no fault of my own, I ended up homeless for 2 years. It was a very dark time for me, it's really difficult being homeless
I met this wonderful woman that interviewed me for an apartment in an elderly co-op building. She said to me I am going to get something for you do not worry. Well one week later she gave me the keys to the apartment – happiest day of my life! I have no furniture, nothing! But I do not care, I have a place! But I found, even though I was so happy, after a few days it was a little hard. I had food in cans I could not open! I had no place to sit except for the air mattress, which caused a lot of back pain for me. So I was like, oh gee, I need a bed, I need a chair, I need everything. How am I going to do this?
The advocate from Women's Lunch Place said, do not worry, I will call New Life Furniture Bank of MA, they help families just like you. So that's how I found you guys!! I would still just be walking around the apartment and having a bad back if not for your help.
I was thinking, I hope no one wants to come to my apartment because I will be embarrassed. But you guys saved me from this. I can tell it's just miserable if you have no furniture or dishes towels, pans, silverware – the list is endless. So I don't feel nervous about what am I going to do and actually have a big burden lifted. Thank you so much."