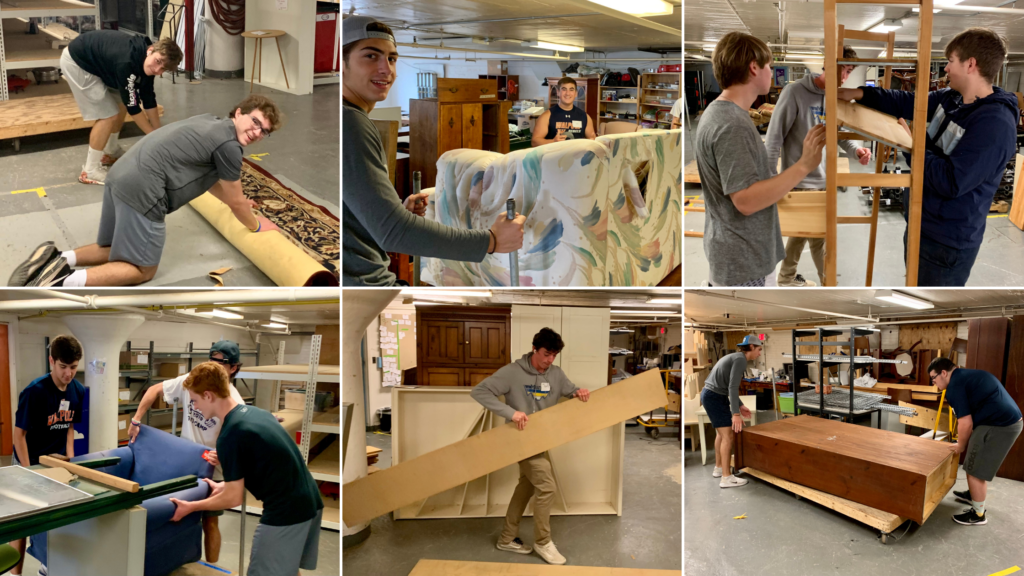 While students enjoy their summer break after an unusual school year, the Walpole High School Varsity Football team and rising seniors from Xaverian Brothers High School took time out of their break to lend a hand at the warehouse this past week. The students carried the ongoing effort to maximize the use of our space as we grow and showed genuine interest in the New Life mission, asking plenty of questions along the way.
The Walpole football players – under the leadership of coach and frequent New Life volunteer, Dick Koffinke – started training early this year by moving furniture. They brought positivity and plenty of strength as they removed unsalvageable furniture and unusable equipment, making room for new storage and furniture for clients. Their energy was unmatched as they quickly finished the work, even sparing some players to clean furniture, inspect bed frames, and refill our showroom for clients.
Xaverian students picked up where Walpole left off, tidying up what was formerly our overflow space and now houses our household goods. They showed teamwork as they straightened out the showroom and assembled furniture sans instructions – a true feat! The students volunteered as part of their senior service retreat working with several area organizations, which included time to reflect on their service experience.
Thank you to these young men for their hard work!