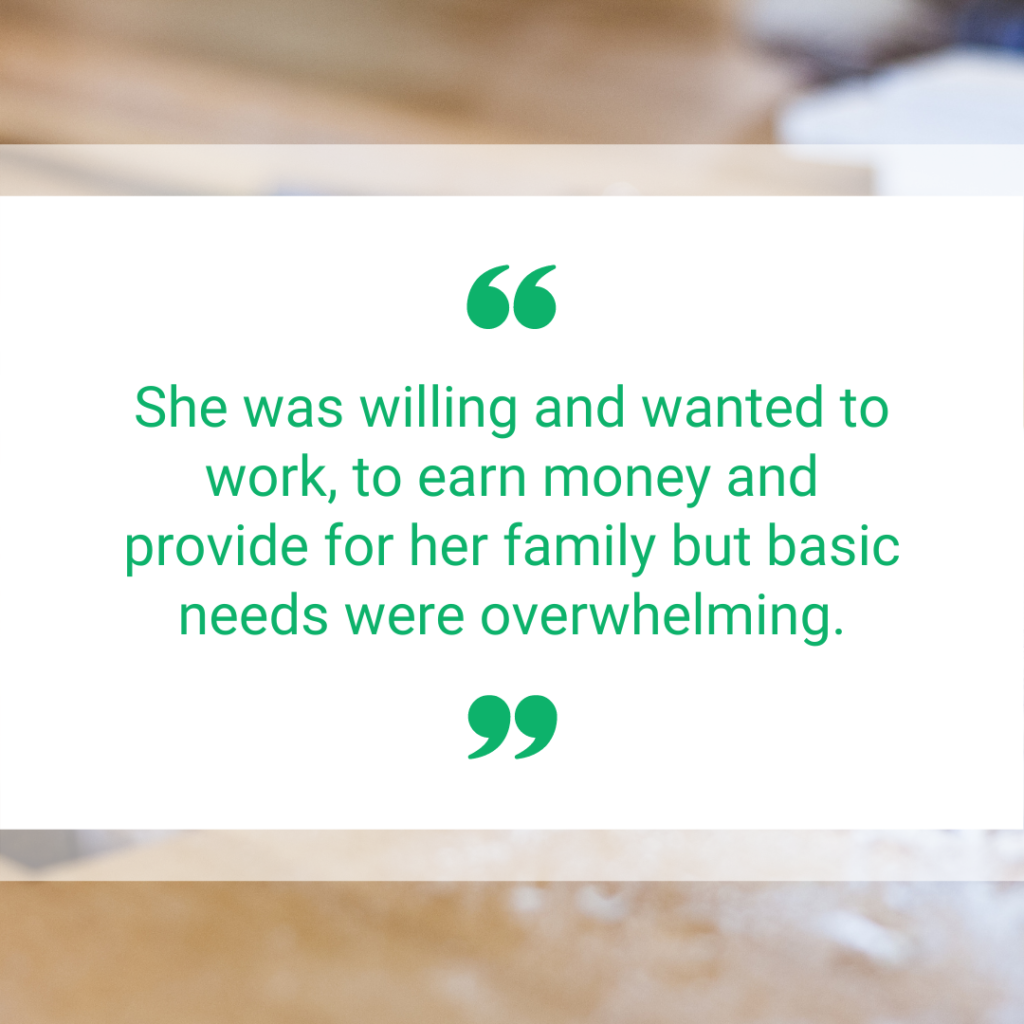 A letter from Ken Davison, whom you may recognize from his work with his family making coffee tables out of table leaves for clients.
Wednesday is the usual day of the week when our cleaning ladies come to freshen up the house. Recently Maureen came out to talk to me in my workshop shortly after the ladies arrived. She had an interesting story to share.
One of the ladies asked Maureen what was the story behind a large banner that was sitting on the bench near the kitchen. It included a picture of my daughter and I standing outside the workshop with two coffee tables, and a large cardboard sign.  The occasion was a celebration of having completed 60 coffee tables made from donated dining room table inserts, and 160 other pieces of furniture refurbished and donated to those in need.
Maureen explained that Susie and I donate these items to New Life…in Walpole. Tears came to her eyes. She composed herself enough to explain that a few years ago she had been referred to New Life. At the time she had two very young children, new immigrants living in Framingham. They had very little belongings, fleeing for safety from an oppressive regime.
Maureen gave her a hug, and asked her to come out to the workshop to see me. In the shop she told me of her experiences with New Life. She related how difficult it was to be in a position of severe need. She was willing and wanted to work, to earn money and provide for her family but basic needs were overwhelming. Over time she has been able to provide for her family.
She explained she had never had an opportunity to meet any of the many people who made her transition a little easier. I was a real hero! I, on the other hand, had never met any of the recipients of our donations. I knew there was a real need, and what we were doing was important. It is a hobby for us, but it provides tangible benefits to those with so little.
The multitude of "heroes"- those who every day are involved in making lives better for so many, generously giving of their time and efforts hopefully will get to experience firsthand as I did how much it really means to those less fortunate. I was awed by the experience.
Ken Davison, MD