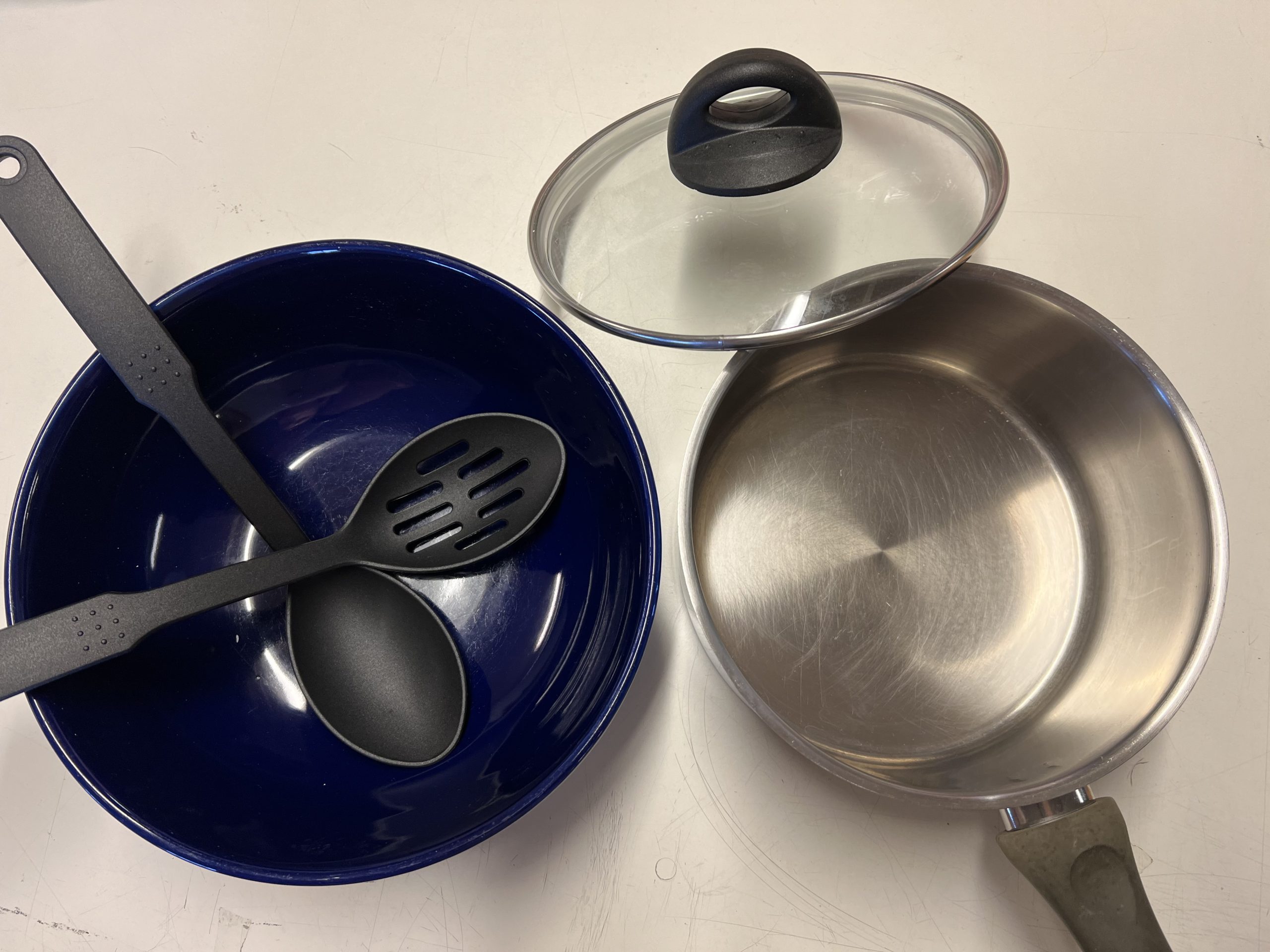 Starter Kits
Starter Kits contain kitchen and bath essentials for clients to get situated in their new home.
Group Interest Form
Purchase & Assemble
Since kits will be donated sealed/taped, we will not be able to inspect. For that reason, we request that items, including the container, be new.
Contents
Required:
1 Pot
1 Pan
2-3 Assorted Cooking Utensils (ladles, spoons, whisks, can opener, etc.)
1 Microwave-safe Mixing Bowl
1 Oven-safe Dish (casserole pan, etc.)
1 Kitchen Towel
1 Throw Blanket
In addition, we recommend including at least 3 of the following:
1 Cutting Board
1 Bath Mat
1 Measuring Cup Set and/or 1 Measuring Spoons Set
1 Small Clock (wall or alarm clock)
1 Bakeware Item (cookie sheet, pie pan, etc.)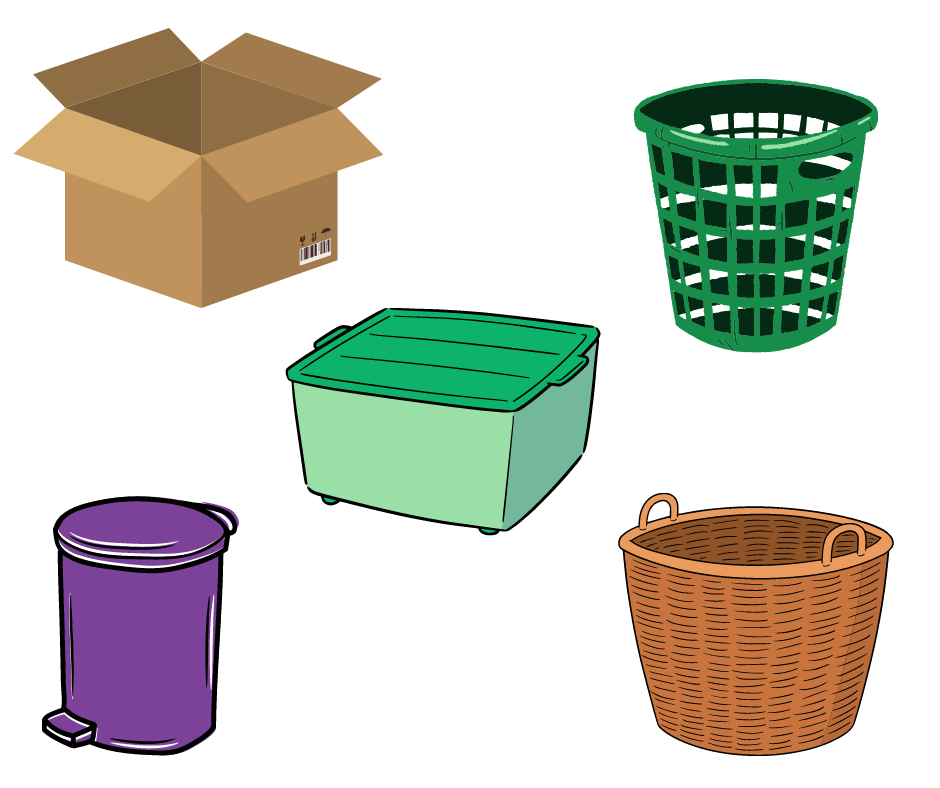 Kitchen trash cans, storage baskets, plastic bins, laundry baskets, hampers, and cardboard boxes all make great containers for starter kits.
Keep in mind these items will be delivered to the client. Secure the lid with packing tape. If there's no lid, tape the throw blanket over the top.