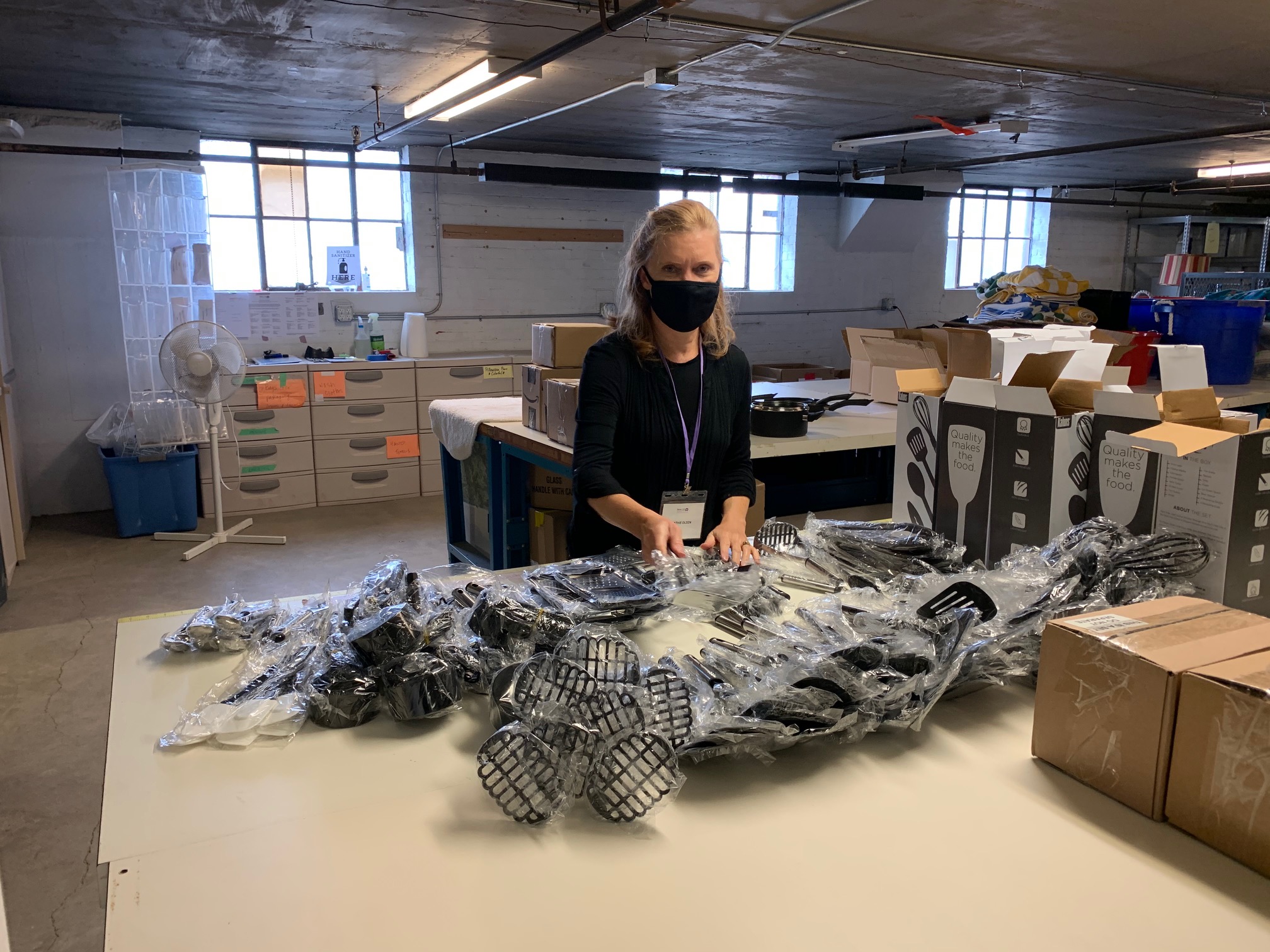 Warehouse Group Opportunities
Volunteers will have a hands-on opportunity to use our furniture bank software built just for New Life while carrying out meaningful work for individuals and families transitioning out of homelessness.
---
Group Interest Form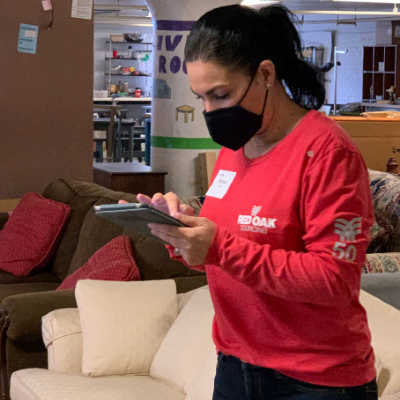 Household Goods Sorting & Furniture Processing
How do we prepare donated household goods and furniture for individuals and families? See for yourself at our warehouse in Walpole! The specific activity will depend on the day of the week and the greatest need.
Your group may go through the sorting process, turning gently-used donations of household goods into complete dish packs, glass sets, silverware sets, or kitchen starter kits. Or your group will bring furniture through the entire process of getting each item ready for client selection. This physical and organizational challenge can be arranged for most weekdays at varying times.
Order Gathering
Regardless of whether a client is served in person or virtually, volunteers gather every single item they choose. Choose a set of bed sheets perfect for a young girl or locate the dining table and chairs a veteran chose for their new apartment. This personal volunteer experience gives groups a glimpse into the furniture and household goods clients choose to make their new place a home. This opportunity is dependent on the appointments scheduled for a given week.
Drop-off
Almost every Saturday, we open our loading dock for the community to drop off dozens of gently-used furniture pieces for clients. This involves an energetic team of volunteers to unload, process, and inventory the items as they come in. This teambuilding challenge can take place almost any Saturday from 9:00 to 12:00.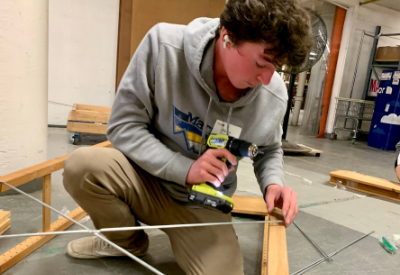 Xaverian Brothers High School
Westwood, MA
The students demonstrated flexibility and hard work as they completed a variety of tasks around our warehouse to keep our operation going, including assembling, preparing, and moving furniture for clients to select.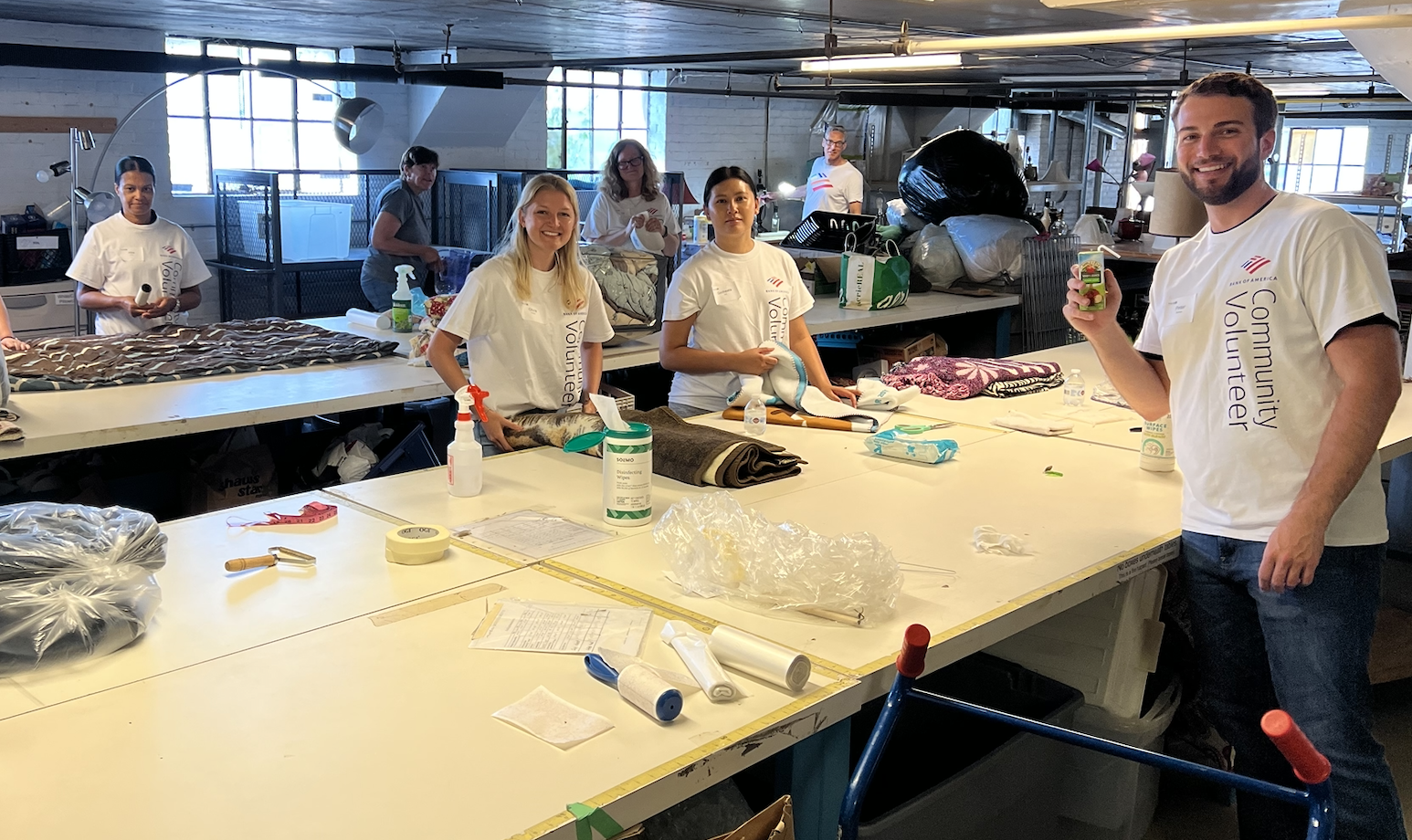 Bank of America
Boston, MA & Hartford, CT
Over the course of a single afternoon, a team from Bank of America in Boston and Hartford received a semi-trailer full of furniture donations, gathered orders for seven households, and inventoried 200 items for clients.