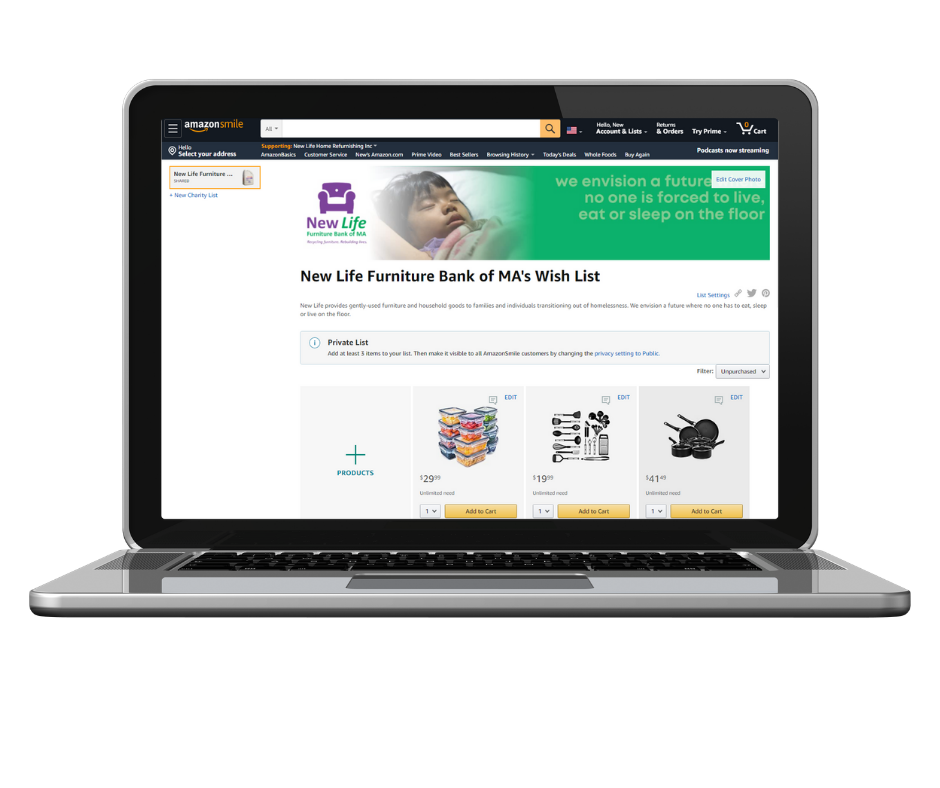 What's Involved
Whether it's your entire company, school class, or group of friends, come together to support our clients with the click of a button. We've curated an Amazon Charity List of basic household goods and cleaning products that allow us to better serve clients. The household goods are given to individuals and families transitioning from homelessness. The cleaning products allow us to eliminate any trace of bed bugs and the coronavirus from gently-used mattresses before giving them to clients. All your group has to do is buy items from the list! The products are a range of prices, so there is something for everyone's budget.
Set a time frame. We recommend about a week. The list will go live during this time frame and only be accessible through a provided link.
Set a goal. How much do you want to raise in Amazon purchases (dollar amount)?
Share the provided link and digital flyer to your group encouraging them to participate. Feel free to share it with friends and family. Since only your group will have the list link, all purchases in this time frame will be counted toward your total.
Let the orders roll in! We can provide updates throughout the week on how many items and the dollar value. You can use theses numbers to track your progress and motivate your group. All packages will be delivered to us. We'll share your group's success on our social media and blog.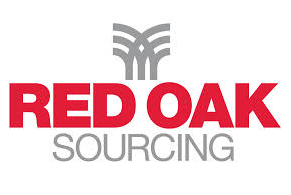 Red Oak Sourcing
Foxborough, MA
When the pandemic meant cancelling their annual dresser build at New Life, Red Oak Sourcing offered to support our clients online. In just five days, the company raised nearly $1,700 in products while still working remotely.