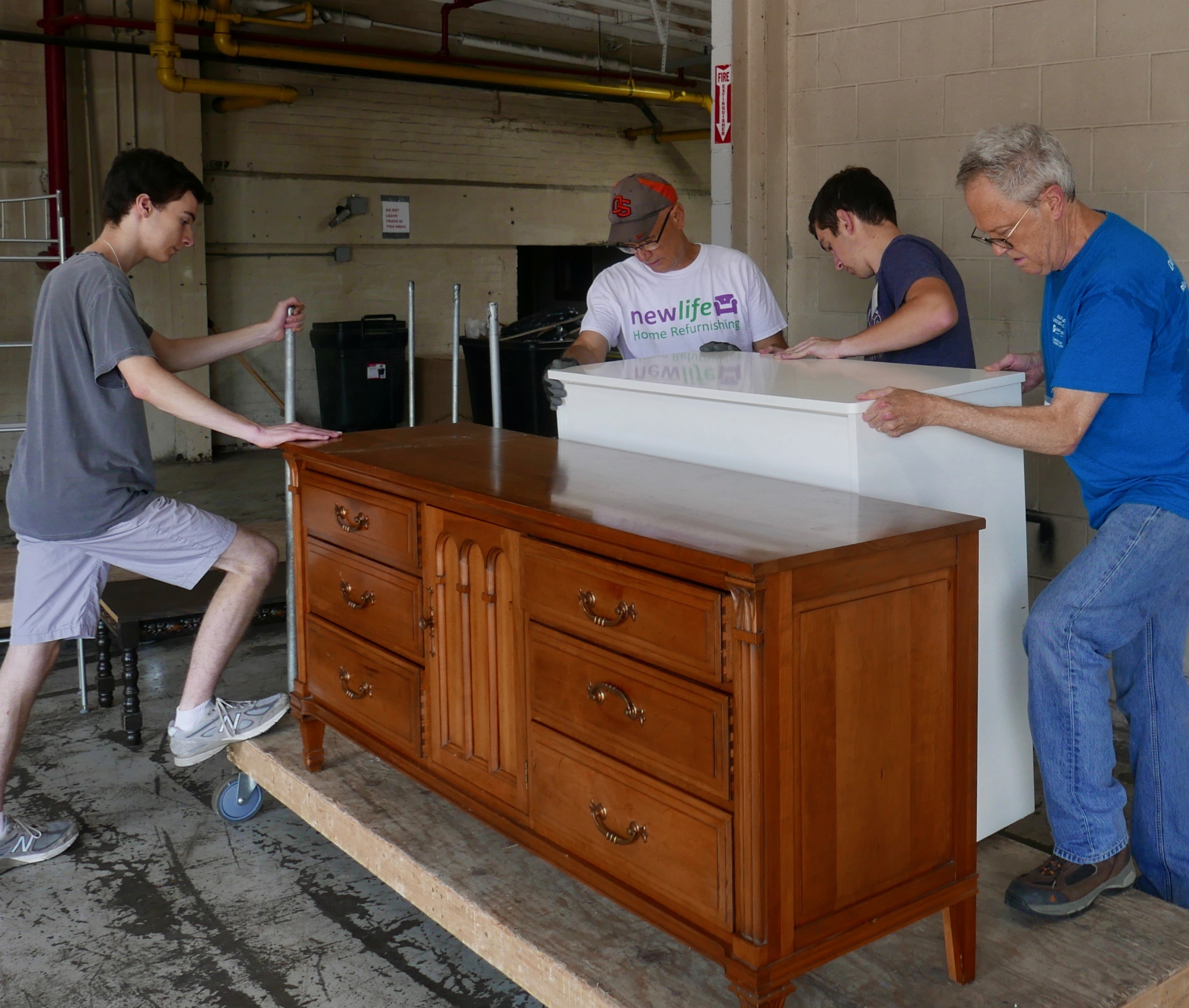 Drop-offs
New Life depends on people giving their unwanted furniture. Due to COVID-19, we are requiring an appointment to drop off furniture and essential household goods.
SCHEDULE A DROP OFF APPOINTMENT
Drop off appointment process:
Please have your items in the back of your vehicle clearly marked as a donation, and wear a mask when you enter the parking lot for your appointment. It is important that you review our "What We Accept" page and ensure it is free from scratches, stains, rips, pet hair, and is in good working order and appropriate for the clients we serve.
A volunteer will greet you and check that you have a scheduled appointment that day. All others will be turned away and asked to make an appointment for another day. In fairness to all, there will be no exceptions.Our volunteers will direct you to stop in a designated space and will unload your vehicle for you. Please remain in your vehicle if possible. If you cannot do so, please wear a mask and maintain a 6' social distance from our volunteers.
We will email you a receipt after your appointment.Please be patient. To maintain social distancing, we will have fewer volunteers on-site than in the past and the drop-off process may take longer than usual.
Please note our entrance has changed!
To access the dock to drop off items you will need to enter through the West Street entrance