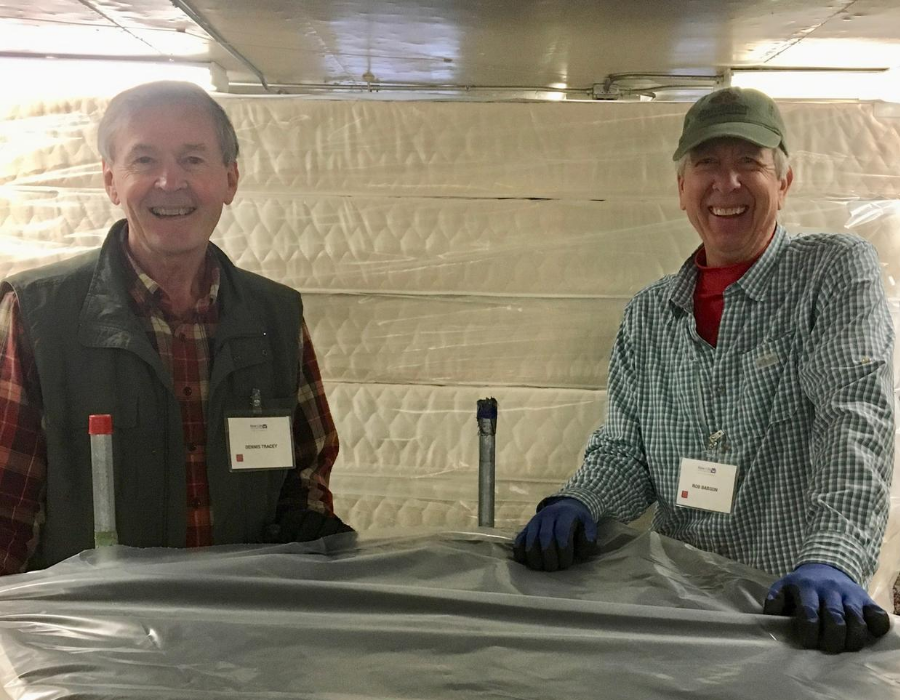 Give individuals and families transitioning out of homelessness the
Find details here on various ways to make a gift, or email gifts@newlifefb.org to learn more.
Donate by Mail
You can send a check to New Life Furniture Bank of MA at:
New Life Furniture Bank of MA
PO Box 573,
Medfield, MA 02052
Donor-Advised Fund
You can initiate a grant recommendation from your donor-advised fund – or DAF – directly to Women for Women International in three easy ways:
1. Make a one-time gift. Contact your Donor Advised Fund administrator and recommend a one-time grant directly to Women for Women.
2. Create a recurring, monthly or quarterly gift. Initiating an automatic monthly or quarterly gift from your Donor Advised Fund is one of the easiest ways to support your sisters all year long.
3. Create your legacy of helping women. You can name Women for Women International as a beneficiary of all or a portion of the funds remaining in your Donor Advised Fund after your lifetime.
When making your grant recommendation, please use the following information:
Women for Women International 2000 M Street, NW Suite 200 Washington DC 20036 (202) 737-7705
EIN/Tax ID #52-1838756
Gifts of Stock and Securities
Donating stock or securities is a great way to support Women for Women International while receiving potential tax benefits. You could earn a charitable deduction for the full fair market value of the securities and avoid capital gains tax on securities that have increased in value, provided you have owned them for one year.
Please alert us in advance by providing the stock name, symbol and number of shares you plan to donate, so that we can ensure that you receive a tax receipt and acknowledgement.
Gifts of publicly traded securities that have appreciated in value allow you to claim a charitable deduction on the full market value--with no capital gains tax on the appreciation.
Stock Transfer Instructions If the securities are held in ""street name"" at your brokerage firm, you may instruct your broker to have them transferred to us directly.
All deliveries must include:
Women for Women International Schwab Account #: 1115-2826 Delivery to DTC Clearing 0164, Code 40 ACH/Wire Instruction for Cash Transfers If you plan to transfer cash by wire or ACH, you may instruct your financial institution to use the following transfer instructions.
Account Name: Women for Women International Bank: Wells Fargo Routing Number: 121000248 ACN: 2000020771537 Swift: WFBIUS6S Creating a Legacy Through Planned Giving Remembering Women for Women International in your will is a powerful way to leave a meaningful legacy for women survivors of war, and may also have tax benefits. You can also leave a legacy by naming Women for Women International as beneficiary of a life insurance policy or a retirement plan (such as IRA or 401(k) plan). Of course, your personal financial situation is unique, so you should be sure to talk to your financial or legal advisor before making a bequest or creating a legacy. Please reach out to us at kgebo@womenforwomen.org to learn more.
Bequests The easiest way to make a bequest to Women for Women International is through your will or living trust. You can list a specific dollar amount, a particular asset, such as securities or real estate, or leave a percentage of your estate, or the residual of your estate, after providing for loved ones.
Here is some recommended language for the most common kinds of bequests:
I give, devise, and bequeath to Women for Women International, 2000 M Street NW, Suite 200, Washington, DC 20036, all [or state the fraction or percentage] of the rest, residue, and remainder of my estate, both real and personal, for its general purposes. Sample Bequest of Specific Amount or Asset: I give, devise, and bequeath to Women for Women International, 2000 M Street NW, Suite 200, Washington, DC 20036, the sum of $_____ (or a description of the specific asset) for it general purposes. For sample language to include in your will or living trust, please contact kgebo@womenforwomen.org. Retirement Plan Assets Giving through an Individual Retirement Account or 401(k) plan is another easy way to create a legacy to Women for Women International. Amounts remaining in retirement accounts are often subject to heavy taxes. By naming Women for Women International as the beneficiary of your retirement plan assets, you can make a tax-wise gift while supporting women survivors of war. Life Insurance You can create a legacy by naming Women for Women International as the beneficiary of all are part of a life insurance policy you may already own. All you need to do is contact your insurance provider for instructions on how to change your beneficiary designation. Matching Gifts Many employers offer matching gift programs and will match charitable contributions or volunteer service by their employees. To find out if your company has a matching gift policy, contact your Human Resources department. Workplace Giving There are many ways employees can donate to their favorite charities, including payroll deductions and workplace giving federations. Here are a few ways to give: For federal employees, the Combined Federal Campaign is an easy way to have gifts deducted from your paycheck to benefit Women for Women International. Our CFC number is #11311. If you like to give through your local United Way, look for Women for Women International in the charity listings. Many companies make it easy for you to give by automatically deducting a gift from your paycheck. Ask your Human Resources department if there is a workplace giving opportunity at your business. Foundations We are grateful for the generosity of our many private and family foundation donors. Please reach out to us at majorgifts@womenforwomen.org to discuss ways your foundation can support our work. Other things to consider before making your choice to give We meet Better Business Bureau's BBB Wise Giving Alliance's Standard for Charity Accountability and have received the Conrad N. Hilton Humanitarian Prize. We respect your privacy. Please read our privacy policy to learn more. Women for Women International is a 501c(3) tax-exempt organization. All donations are tax-deductible.